Building the World's Best Dump Bodies and Hoists.
For more than 50 years, Crysteel Manufacturing has been producing the most powerful and reliable line of dump bodies, hoists, and dump body accessories. Every day, we devote our teams to creating the most innovative and durable products in the industry, and we are constantly improving our equipment, processes, and designs. Whether you're in need of a small landscape body, a body for heavy-duty hauling, or something in between, Crysteel offers a full line-up that can be customized to fit your exact application. All Crysteel products are proudly made by hard-working Americans at our manufacturing facility in Lake Crystal, Minnesota. We are proud to provide jobs within our local community and of the family we have created amongst our incredible team. Discover the quality, durability and strength of Crysteel today!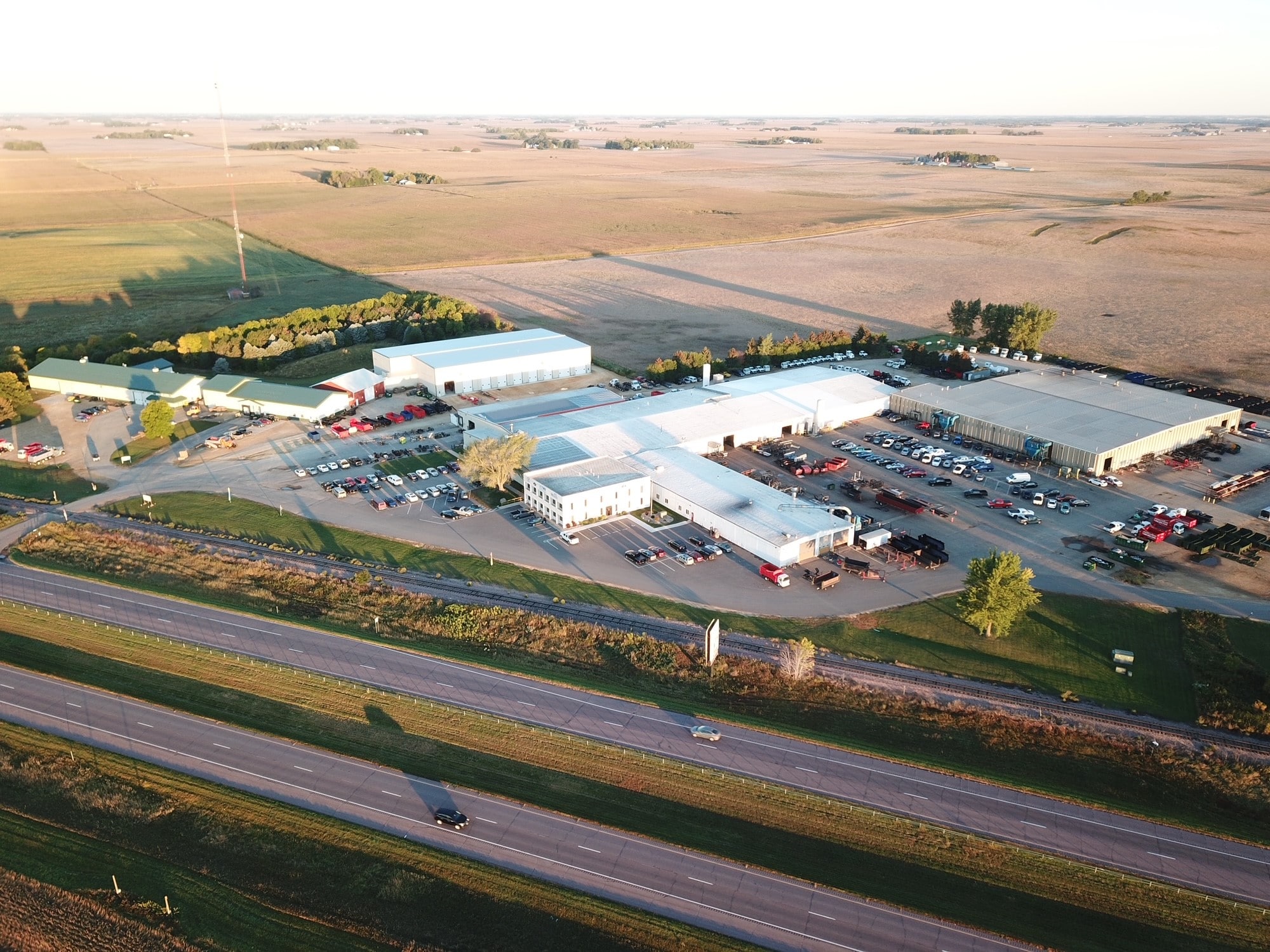 <! ========= Cool Timeline Free 2.4.4 =========>
Crysteel Timeline
1969
1969
Crysteel founders Eldon and Helen Jones borrow $25,000 and purchase machine tools for welding and steel fabrication. They rent a small shop in Arlington, MN to produce Eldon's design for a truck hoist.
1970
1970
A Small Business Administration loan allows Eldon and Helen to open a 9,600 sqft facility in Lake Crystal, MN. Eldon coins the name Crysteel (pronounced kris-teel) Manufacturing as a combination of crystal and steel.
1978
1978
Designed to be the most efficient municipal underbody dump hoist in the industry.
1980
1980
The first Crysteel dump body (or as Eldon called it – tipper) goes into production as a companion for the Combo-Hoist.
1986
1986
The Roller-Combo, an improved version of the Combo-Hoist is introduced. The Triple Tipper 3-way dump body is introduced at the NTEA convention in New Orleans.
1989
1989
The Stingray hoist is introduced to offer a low profile powerful hoist for bodies/platforms up to 28′.
1997
1997
Crysteel is awarded a $7 million contract with Freightliner Corp. to produce dump bodies for the U.S. Government on the M917A project.
2002
2002
J-Craft, a regional manufacturer of truck equipment and accessories, is acquired by Crysteel Mfg. and added to the family as a direct-to-end-user and truck dealer piece of the business.
2003
2003
Crysteel introduces The Deuce at the annual NTEA Convention in Atlanta. With the ability to dump from both the rear and the side, the highly innovative Deuce becomes a hot new product.
2005
2005
Truck Bodies & Equipment International (TBEI) purchases Crysteel Mfg, including both the J-Craft and Crysteel brands. TBEI joins Crysteel Mfg. with Ox Bodies and Rugby Mfg. Together, these three first-class independent manufacturers provide "World-Class Precision & Performance in Truck Bodies…
2013
2013
Crysteel's quality processes are certified to ISO 9001:2008.
2016
2016
Crysteel's quality processes are certified to ISO 9001:2015.
2017
2017
Federal Signal Corporation (FSS) purchases TBEI, including Crysteel Manufacturing.
2018
2018
Crysteel is awarded military contract along with Mack Defense to build M917A3.
2019
2019
Crysteel celebrates 50 year anniversary.
2020
2020
TBEI completes the acquisition of the current production facility from the Jones Family trust, along with an adjacent facility, thereby planting its roots firmly in Lake Crystal, MN.
2021
2021
Crysteel adds-on an additional facility, featuring a completely reorganized and upgraded paint department and dedicated truck up-fit area.