In order to produce equipment for the military, manufacturers must meet rigorous standards. All products must be of the highest quality and strength. For over 25 years, Crysteel along with various chassis manufacturers, has been under contract with the Federal Government to provide an array of dump bodies for the United States Military.
Crysteel has been asked to manufacture everything from standard body configurations to low sided troop carriers to the sophisticated Palletized Loading Systems (PLS) used for the off-road conditions associated with road building.
Crysteel is currently awarded the contract in partnership with Mack Defense to build the M917A3 Heavy Dump Truck for the US Army.
Crysteel products are used across the globe. Building the World's Best Truck Bodies and Hoists is something that Crysteel takes great pride in!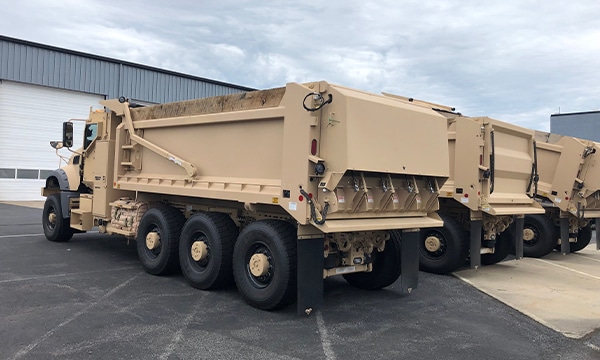 M917A3: Powerful Innovation
Crysteel engineers developed an integrated touchscreen control module, which gives the operator key safety and functionality information at their fingertips. From this integrated hub, the driver is able to control the hoist, tailgate, tarp, thermostatic body heater system, material control system, the inclinometer and the on-board weigh scale.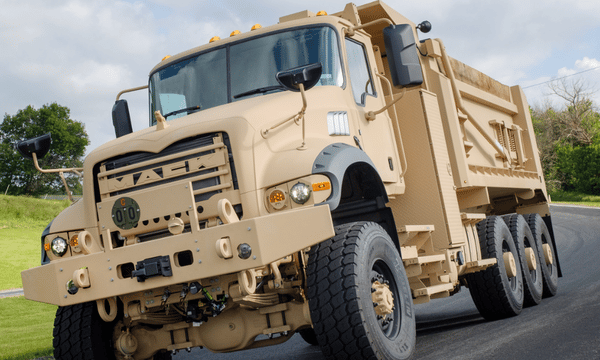 "Developing the dump body for the M917A3 Heavy Dump Truck for our country's military is a project Crysteel is proud to be a part of. Our team has worked with Mack Defense to bring the highest level of innovation in durability, safety and functionality in order to develop a dump truck that supports and exceeds the U.S. Army's requirements." – Brett Hart, General Manager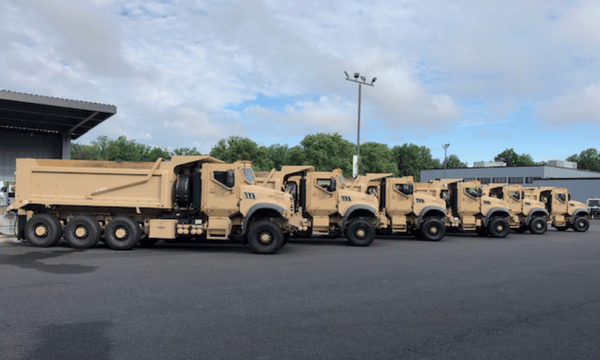 M917A3: Optimized for Performance
The Crysteel Select body mounted on the M917A3 has been designed specifically for the U.S. Army in order to provide maximum durability, safety and functionality in the field. Comprised of strong, abrasion-resistant steel, the body provides durability while maximizing payload. The M917A3 HDT has capacity for 18-22 cubic yards of material and holds a payload of 27 to 33 tons.